About "Holographic Memory Resolution"
Holographic Memory Resolution®" is an educational and therapeutic process, an "emotional reframing" technique that is categorized as a "body-centered, client-centered" form of therapy. Based on current research on trauma induction, HMR is an educational process that helps the client to resolve the emotional impact of stress-inducing or trauma-inducing events. Understanding "trauma" to be "an altered state of consciousness – a spontaneous state of self-hypnosis, facilitated by the fight/flight function of the Limbic-Hypothalamic-Pituitary-Adrenal Axis," HMR is a process which assists the client in neutralizing the emotional charge of the original millisecond moment of traumatic encoding. This is a "brief" therapy that preempts the need for abreactive relive of the trauma, thereby preventing retraumatization. The objective of this process is the education and updating of the 95% subconscious mind, achieved by sending a self-corrective message that allows the discharge of the original affect of the encoded trauma scene. Trauma induces a protective reaction that captures and preserves physical and emotional pain, maintaining this state (termed "state dependent" memory) until some indication is received that the overwhelming circumstances are resolved or other options are available. By enhancing the client's sense of safety, and through creative visualization, the client can accept and utilize solutions that neutralize the charge of the externally imposed trauma. HMR is a modality which has been used effectively in the treatment of anxiety disorders, addictive and compulsive behaviors, phobias, chronic pain, migraines, sexual trauma, and many other disorders and syndromes. Stress and trauma induce an altered state of consciousness that captures and preserves both physical and emotional pain as a protective act. HMR enables the client to effectively master these statically held states of consciousness -- subsequently reducing stress to the endocrine and adrenal systems and transferring support back to the immune system. There is no longer any doubt that the single greatest contribution to the weakening of our immune systems, the aging process, the sabotage of our relationships, dreams, and goals, is the fact that we leave present-time awareness and can regress into the pain, brainwave patterns, and physiology of the past 15-50 times an hour. By becoming "mindful about our memories," we are able, instead, to manifest our highest good.
Research indicates that HMR induces an Alpha-Theta brainwave state that lets the conscious mind relax - thereby preventing a relive of the original pain while inviting the subconscious mind to enter a Deep-Theta or even Deep-Delta state, providing enhanced visual and sensory access to repressed imagery. HMR also engages the inner wisdom of the bodymind and initiates a self-healing and self-mapping sequence that reveals the history of a problem, pattern, or illness. Done from a seated position, the process, employing a verbal technique and an optional nervous system support technique along the dorsal horn of the spine at "C-7," enables the release of encoded pain from the nerve centers of the body, usually resulting in noticeable shifts in temperature, weight, and pain levels in the nerve centers of the body. Additional Description
2022 Schedule of Events
(Summary View)

HMR Online Training
Beginning in October of 2018, HMR Training will now be offered online. Training in HMR is open to both professionals and non-professionals alike: parents, students, educators, therapists, body-workers, healthcare professionals, physicians, nurses, counselors, psychotherapists, and all interested in personal growth and advancement. The three formal levels of training correspond to the three levels of trauma and memory imprinting on the "Trauma Continuum" (See multi-page introduction to the site to view the Continuum.) Level 1 and 2 have been routinely combined because we often experience both – sometimes in a single day. (There is an optional exam at the end of Level 2 should you wish to proceed toward certification in HMR.) Level 3 reflects the more complex imprinting and impact of repeated, severe, and complex trauma. Training at Level 3 focuses on providing a broad range of resources for addressing the extreme end of the trauma continuum. Because HMR is a "client-centered, body-centered" approach to empower individuals to heal from within themselves, working primarily with memory-based pain and pathology, certain biochemical imbalances and physiological conditions and illnesses are beyond the scope of this training. However, the effective resolution of trauma always supports our immune systems and recovery (Hans Selye, 1936); therefore, it is always of great value that we reduce our overall "trauma load" in the bodymind. HMR does not and cannot replace requisite medical care for certain conditions and for the permanent damage left from leaving trauma untreated overlong, but there is great hope when our pain, upon proper investigation and mapping, reveals memory-based origins or influences! Proficiency at this we are now acquiring as you will see from the training videos.

For Full Explanation and Scope of Training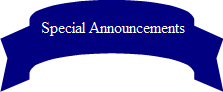 Level 1 (Online)
June 24-26, 2022
Zoom Online Training Course - Combined Level 1 & Level 2
For more Information
Level 2 (Online)
July 21-23, 2022
Healing Intensive
For more Information
One-Day Retreat (Online)
August 14
Online Retreat Presentation
For more Information

HMR Memory Mapping Software: This software, developed in observation of over one hundred thousand memories, enables the complex mapping and recording of HMR and memory-based pathology. It permits internet, wireless, secure HIPPA-compliant data recording of sessions, enabling research analysis of patterns and events contributing to pain and illness.

Now Available for Certified HMR Practitioners, current/updated in their training!
Please contact Brent Baum for more information.

Many pain conditions are exacerbated or generated by stress and trauma. By empowering the bodymind to reveal and address the memory-based origins of these conditions, the painful symptoms of stress and trauma, as evidenced by migraines, chronic pain, fibromyalgia, etc. can often be diminished or resolved.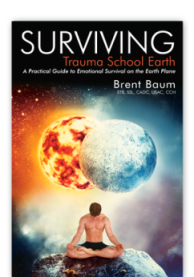 RESEARCH, EDUCATION, AND DELIVERY: Michael's Gift is founded on a vision of personal healing and transformation that creates the foundation for true global change. This vision is reflected in our threefold mission: research, education, and delivery of cutting edge trauma resolution therapy.
Michael's Gift is a 501(c)3 Charitable Organization.
All Contributions are fully tax deductible.
info@michaelsgift.org
Help to support Michael's Gift by using AmazonSmile and choosing Michael's Gift as your charity. Amazon donates 0.5% of the purchase price from any of your eligible AmazonSmile purchases. For more information, please use this Link.
Please visit our online store for
Brent's New Book
Surviving Trauma School Earth